UPDATE

Electronic Class Entry Form CLOSING on Thursday at 7pm before each show.

We will no longer take electronic entries during the show. Please go to the Show Office to register for classes once the show begins.

RANCH RIDING AT AUGUST SHOW

CORHA will be having a Ranch Riding class at the end of the day on Saturday at the August Show!

... details will be provided at the show ...

We had a great time Ranch Riding at the June show!

CORHA is taking orders for the July "Patriotic Series" T-shirts

Select

Merchandise

under the

Classified

Option on the website to place your pre-order. T-Shirts will be distributed at the July Show. The short sleeve T-shirts are $15 for sizes S-XL; $17 for size XXL. The T-shirts are red and come in Men's sizes and a ladies cut. Send an email to info@centralohioreining.com if you want the ladies cut or if you need a size larger than XXL.

CORHA is livestreaming it's shows!

Congratulations Taylor Roeder & Gunners Silver Star!

2016 NRHA YOUTH 14-18 WORLD CHAMPIONS!

Congratulations Tim Katona!

2017 Dale Wilkinson Lifetime Achievement Award

Don't forget to renew your Membership!

To qualify for

Weekend High Point

and

Year End Awards

, the rider and owner must BOTH be members of CORHA prior to showing. To ride in CORHA Green Reiner, BOTH the

RIDER

and

OWNER

must be members of CORHA.

Click on 'Join Now' under Membership.

Scoring App - Reining MyScores

We've got exciting news … there is an App available now to help you track and store your competition scores right on your iPhone/iPad/Android. Scores can be entered and tracked by the Class, Pattern, Judge, Horse and Rider. This App is available in the Apple App Store and Android Play Store (Reining MyScores).

Drury Inn Findlay, Ohio

CORHA has negotiated rates directly with The Drury Inn in Findlay, Ohio. Call The Drury Inn at 419-422-9700 to make your reservation. Please ask for the CORHA rate (Code 326272). Rates are based on double occupancy; increases by $10 for each additional person in the room. Room rates start at $95.00 – Deluxe Double Queen.




Congratulations to CORHA!

2015 and 2016 East Central Regional Affiliate Team Championship Winners!

MARK YOUR CALENDAR!

CORHA has confirmed our 2017 Show Season

- May 5-7, 2017 - CORHA Spring Rein or Shine Series* - June 9-11, 2017 - CORHA Flag City Series* - July 7-9, 2017 - CORHA Patriotic Series* - August 4-6, 2017 - CORHA Founding Father Tribute Series *Affiliate Qualifying Show
Electronic Class Entry Form
To help our members enter classes remotely, we have added an Electronic Class Entry Form. Upon completion of the form, the entered information will been sent to the Show Office for class entry.
A verification email will also be sent back to the exhibitor for verification. The exhibitor is required to stop by the Show Office to pick up their Back Number.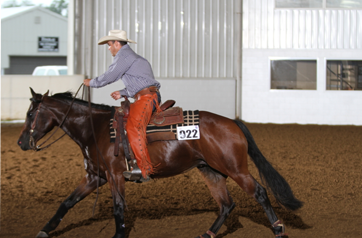 Welcome to
CORHA
Central Ohio Reining Horse Association is celebrating its 29th Year in 2017!
CORHA was founded in 1988 for the same reason NRHA was formed – for the love of the Reining Horse! A group of Horsemen from the central part of Ohio wishing to showcase the Reining Horse as a single event put their heads together and came up with CORHA. Back then, the only venue that was available to the Reining enthusiast was a Quarter Horse Show where Reining was a class among other disciplines or possibly getting the Central Ohio Saddle Club Association to add Reining as a class among other disciplines. When neither of these two options worked the decision was made to form their own
Reining Horse Association.